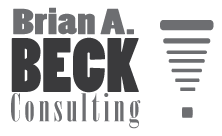 Certified Professional Geologist
a Limited Liability Company
RESEARCH | EXPLORATION | DISCOVERY

The second book ever printed (1556) by Johannes Gensfleisch zur Laden zum Gutenberg was De Re Metallica by Georgius Agricola or Geog Bauer. Agricola is known as the father of mineralogy. It was translated into English in 1912 by Herbert (31st President of the United States) and Lou Hoover .
The translation was a project started at Sanford University, when
Hoover was a professor of mining. Hoover's lectures were published in a volume called "Principals of Mining".
Below are some on the printed pictures from the Hoover translation and are available online.
This is a picture showing the methods for locating mineral deposits. Note the two dousers (left central) and the investors (lower left).